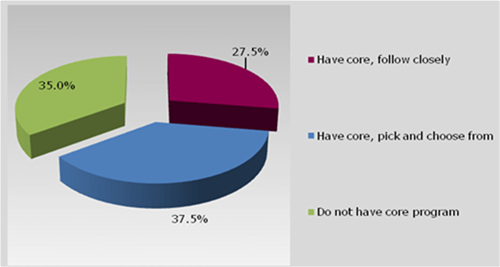 Instructional materials publisher Houghton Mifflin Harcourt (Boston) appointed new executives in October who will report directly to president and CEO Jack Lynch as he works to improve learning outcomes for students, drive company growth, and generate returns for investors. 
"This group brings the right balance of K-12 teaching and learning experience and customer-centered innovation to the table to deepen HMH's longstanding position as a leading core curriculum provider and to expand and diversify our portfolio in faster growing segments within intervention, supplemental curriculum and professional services," said Lynch, who joined HMH in April.
Joining Houghton Mifflin Harcourt
Among the list of new executives joining HMH are:
Jim O'Neill, named to the new position of executive vice president and general manager for core curriculum, will focus on enhancing HMH's basal core business. O'Neill previously worked at Achieve3000 (Lakewood, NJ), a provider of blended and differentiated literacy instruction.
Matthew Mugo Fields, named executive vice president and general manager for supplemental curriculum, will manage the development and growth of HMH's supplemental curriculum portfolio, which includes intervention and assessment offerings. He previously worked at McGraw-Hill Education (New York) overseeing strategy, operations, marketing and product development for a suite of adaptive learning software solutions. Fields also was the founder of education technology start-ups Redbird Advanced Learning and GiftedandTalented.com, which were acquired by McGraw-Hill.
Alejandro Reyes, appointed to the position of senior vice president and chief people officer, will focus on enabling success for the employee community, including talent development and management. He joins HMH from for-profit, higher education provider Laureate Education, where he served as the chief talent and organization development officer.
Trish Torizzo, named senior vice president and chief information officer, will focus on leveraging the company's enterprise software solutions to streamline all internal operations and improve the customer experience. She previously held IT leadership positions at Charles River Laboratories, National Grid and Boston Scientific.
Moving up in HMH
Other notable promotions within Houghton Mifflin Harcourt include:
Rose Else-Mitchell, appointed to the position of executive vice president and chief learning officer, joined HMH in 2015 with the acquisition of Scholastic's (New York) education technology business. Else-Mitchell will focus on the efficacy of HMH's programs and services to drive student outcomes. The newly created position expands her responsibilities as leader of HMH's Professional Services business to include oversight of learning science, research, data analytics, user experience and HMH's teaching and learning platforms.
Amy Dunkin, named senior vice president and chief marketing officer, will oversee product marketing, field marketing, market research, pricing, an in-house creative agency, communications, and digital and demand generation teams. Dunkin also joined HMH in 2015 during the Scholastic education technology acquisition.
Vicki Boyd, who has been with HMH since 2003, was promoted to executive vice president and general manager of Heinemann, HMH's professional development publishing arm.
For a complete company profile of Houghton Mifflin Harcourt and other leading publishers in the instructional materials market, check out Simba Information's report, Publishing for the PreK-12 Market 2017-2018.