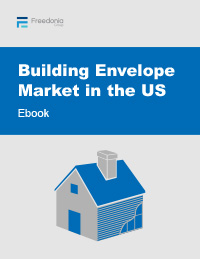 Construction professionals realize that choosing the proper combination of building materials can play a key role in both protecting the interior of a structure from the effects of the elements and improving its energy efficiency. By selecting the right roofing, siding, and window types for a structure, a building envelope can be both green and economically feasible.
This ebook features summaries from several of our titles:
Residential

Residential Roofing
Residential Insulation
Residential Windows and Doors

Commercial

Commercial Roofing
Commercial Insulation
Commercial Windows & Doors

Siding
Fill out the form to download your FREE white paper today.