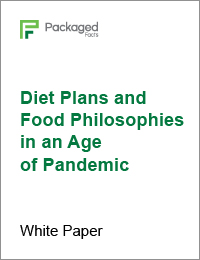 Nearly three-fourths of American adults are overweight or obese, as indicated by CDC (Centers for Disease Control and Prevention) data.
Overall, about half of American adults are watching their diet. While most are doing so for weight loss or control, other key reasons include:
food allergies
specific health conditions or concerns (celiac disease, lactose intolerance, diabetes, heart disease, hypertension, cognitive health)
desire to limit of specific food ingredients (such as fat/cholesterol, sugar, or salt).
This white paper will help you understand:
trends in dieting/eating preferences
demographic trends among those watching their diet
consumer feelings about the effect of the coronavirus pandemic on personal health and wellness.