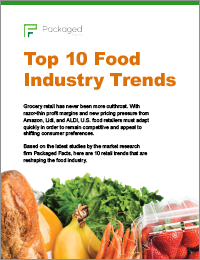 Expert analysts at Packaged Facts have identified 10 top food industry trends that are redefining the U.S. food and beverage industry.
Based on key research studies and exclusive consumer surveys, this concise ebook is a must-read for brands looking to stay one step ahead of the competition.
Download this ebook to get the information you need to adapt to changing consumer preferences and prepare for major market shifts within food retail in 2018 and beyond.