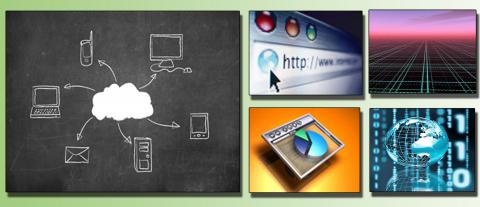 Tablets as Education Technology 
Worldwide appetite for tablet computers, as tracked by International Data Corp., shows a declining market with unit shipments for 2016 down 15.6% from 2015, the second straight year of decreasing shipments. Slate tablets - tablets without a dedicated keyboard - continue to decline in sales. 
Amid the declines, Apple continues to lead the worldwide tablet market, responsible for about one-quarter of unit sales, according to IDC. Second in the market to Apple is Samsung. 
Do these patterns hold up in the U.S. K-12 Education market? The answer is in Simba Information's newest report, Deployment of Tablets/Mobile Devices in K-12 Schools 2017. 
Tablets in the K-12 Education Market
Simba Information's ongoing research into K-12 education technology, based in part on educator surveys, found the K-12 installed base of tablets had increased from 2.3 million units in 2014 to 2.8 million units in 2016, a rise of 21.7%. However, the newer number is far below an earlier forecast of more than 4 million educational tablets in K-12 classrooms by the 2016-2017 school year. 
The change between the forecast for tablet implementation and the current tablet situation may be the result of a massive increase of purchases made by U.S. K-12 schools of Chromebooks: more than 225% since 2014. In K-12's educational resources market, Chromebooks, with their keyboards and lower price point, are proving to be an attractive tablet alternative for consumers and educators. 
By a far wider margin than in the consumer market, Apple is the most popular educational tablet, both in terms of installed base and plans to buy. 
"We're thrilled that over 1.2 million students of all ages are now using iPad and Swift Playgrounds to learn the fundamentals of coding," said Apple CEO Tim Cook. 
The Microsoft Surface and the Samsung Galaxy follow Apple tablets in popularity in the K-12 instructional materials market. 
The data gathered for Deployment of Tablets/Mobile Devices in K-12 Schools 2017  comes from a survey of educators during the 2016-2017 school year. For a look at another report generated from the same survey data, visit Simba Information's Deployment of Display Technologies in K-12 Schools 2017.
Information on instructional materials in PreK-12 education can be found in our report, Publishing for the PreK-12 Market 2017-2018