Produce departments have been filled with carefully stacked fresh fruits and vegetables for much of our lives. Shoppers might grab a 10-pound bag of potatoes, a till of mushrooms, and a head of lettuce wrapped in plastic film. But most of the rest of our fresh produce purchases are hand-chosen from those artful arrangements.
Gradually, we've started seeing more packaging of fresh fruits and vegetables, and produce packaging in the US has grown to become a $5 billion industry in 2017. Packaging can be an effective marketing tool for new or different products (as we've seen with Meyer lemons), particularly when it's used with fresh-cut produce that customers are drawn to for convenience (like vegetables for fajitas, "noodles" made from zucchini or butternut squash, or – the most successful convenience-minded produce item, bagged salad).
The success of packaged salads – which aren't just in bags anymore – has inspired produce suppliers and packaging companies to seek additional applications for packaging to make fresh produce more appealing to time-constrained shoppers willing to pay a little more for added convenience and the ability to serve nutritious meals on busy weekdays.
The Steamable Pouch Revolution – One Analyst's Experience
One emerging product was inspired by the success of frozen vegetables in steamable packaging. Fresh asparagus, broccoli, cauliflower, and green beans are also now available in steamable pouches. This packaging format touts all of the benefits of fresh vegetables (better taste and more nutritious than canned or frozen) with the convenience of microwaveable pouches (no prep, no washing, quick and easy cooking).
Well, almost as easy. I did have to punch some holes in my 8 oz. pouch of haricots verts.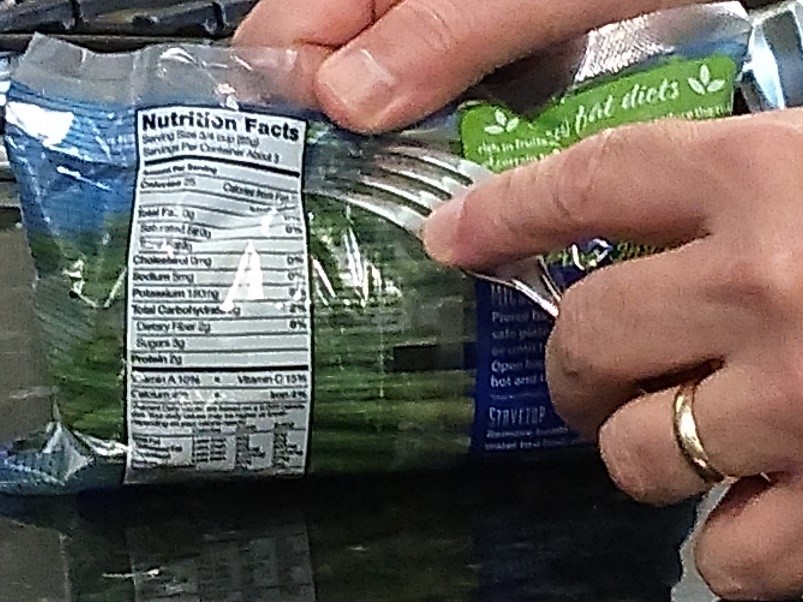 But then it went into the microwave for 5 minutes, pretty much like most frozen vegetables: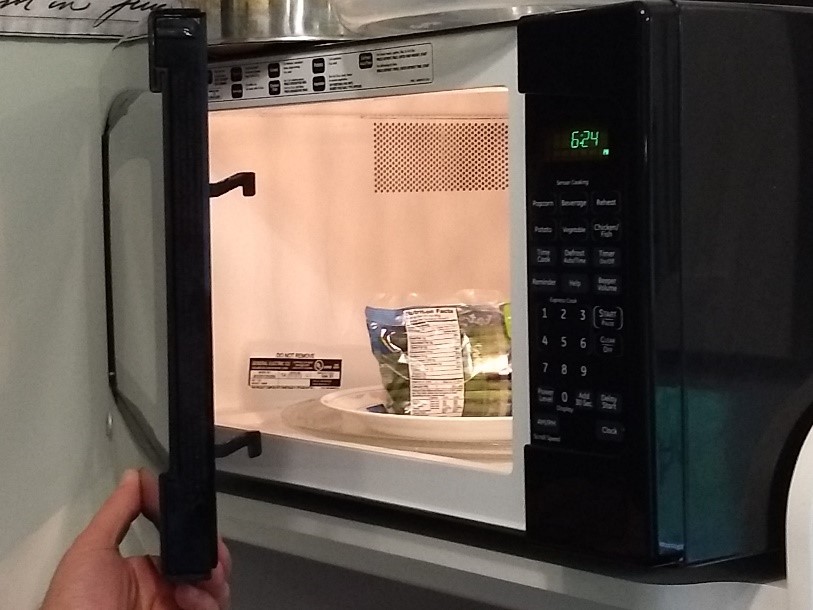 During cooking, the pouch inflated and steamed up the microwave. It smelled like fresh green beans were cooking (because they were).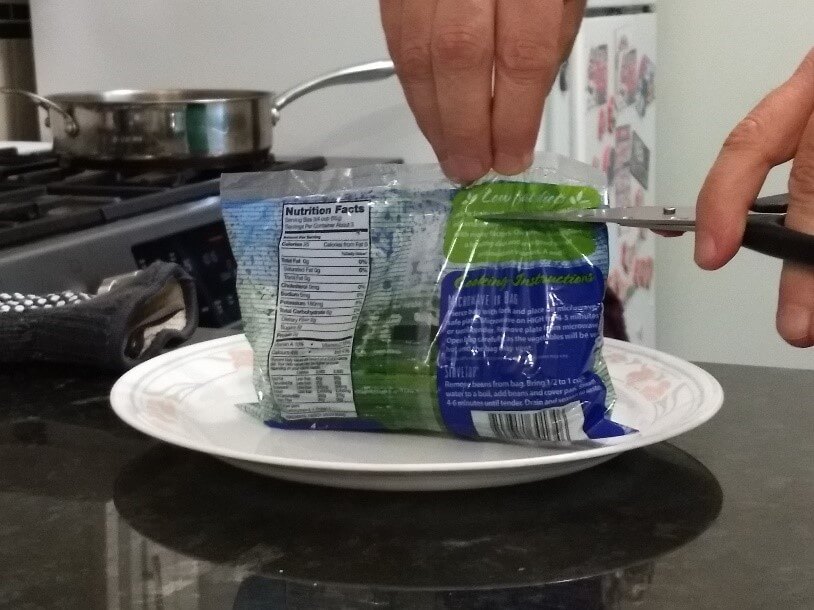 Weekday cooking for us usually means pretty unassuming meals, so I went with a simple presentation: a pat of butter and a little kosher salt.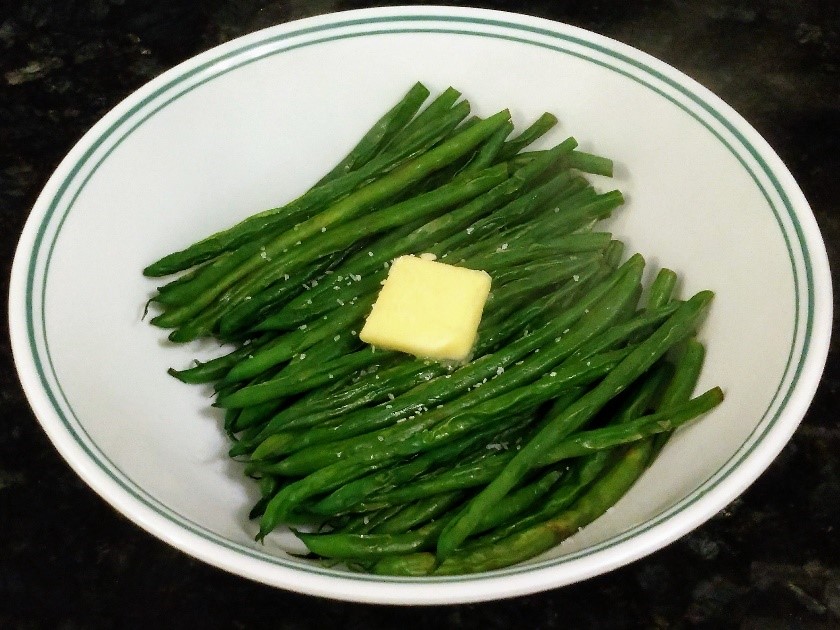 And they were great. They might have been even more to my liking with a tiny bit less cooking time than the packaging recommended. If you were serving them with a sauce or including them in a dish that would cook further, you'd likely want them in for less than 5 minutes. But I'm looking forward to trying more vegetables packaged this way as retailers make a wider array of them available over time.
Sticker Shock: The Price of Packaging Innovation
There are seemingly limitless advantages to this type of vegetable packaging. Unlike other fresh green beans, these haven't been pawed around by other people in the store. Because they weren't processed or frozen, more of their valuable nutrients were intact when we ate them. No snapping the ends off. They cooked in less time than the other dinner items, and really couldn't have been much easier. So…no downside?
Well, there is one. And it's not inconsequential. As it stands right now, these are pretty pricey by any standard for plain green beans, even if you're using their French name. They cost about four times more than fresh and frozen, and about five times more than canned. In short, they're too expensive to be on a lot of shoppers' grocery lists – particularly if they have more than one or two mouths to feed. And while convenient, the pouches also create additional packaging waste, which is an issue for produce suppliers, packaging manufacturers, and eco-conscious consumers.
But the beans are good. By nearly any measure, they're better than other green beans when all factors are taken into account. When I was a teenager, my family switched from canned vegetables to frozen. The results? My siblings and I ate a lot more vegetables. The leap forward in quality with these beans in a pouch is at least as dramatic. So they have a niche. It'll be interesting to see if these and other steamable fresh pouches move into the produce mainstream.
To Learn More
More discussion of steamable pouches, retail trends influencing the produce packaging market, and extensive data on produce and its packaging with forecasts for 2022 can be found in the Freedonia Group's new study, Produce Packaging Market in the US.
About the Author:
Mike Richardson is a senior analyst at The Freedonia Group where his work focuses on the US and global packaging markets.