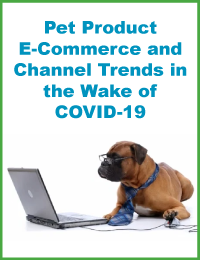 A reset of the U.S. pet industry in the wake of COVID-19 is evident in several trends and effects, including a permanent remix of physical and digital shopping behaviors, increased reliance on retailer/e-tailer based autoship and same-day delivery, and a growing role for direct manufacturer-to-consumer selling and shipping.
Beyond omnichannel sales of pet products, all pet and veterinary industry trends—from how and why we get new pets, to which pet care services we use and where—intertwine with retail channel shopping trends. Competition mandates that retailing be a proactive verb.
Fill out this form to download this free resource today.