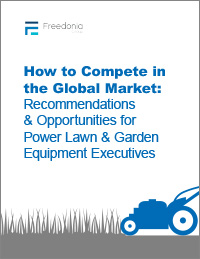 Global demand for power lawn and garden equipment is forecast to grow 2.5% per year to $24.2 billion in 2021, improving on the 2011-2016 market performance. In order to capitalize on that growth, it is important to recognize the key factors driving growth and in which countries or regions that impact is strongest. This white paper outlines opportunities and key insights into the power lawn and garden equipment industry.
For instance, high impact areas are seeing:
increased formation of single-family households
growth in the number of operational golf courses and sport fields
expansion of the size of the middle class
the development of high-value new products, such as robotic mowers
Fill out the form to download your FREE white paper today.