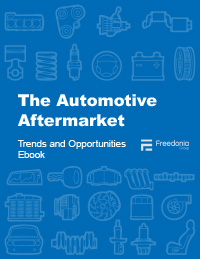 The large and growing number of vehicles in use offers opportunities in the aftermarket. It is essential for market players to keep abreast of new and existing developments in this nearly $56 billion industry. In our latest ebook, The Automotive Aftermarket: Trends and Opportunities, Freedonia summarizes key trends in five important markets.
Brake Parts
Electronic Components
Filters
Powertrain Components
Batteries and Ignition System Components
Fill out the form to download your FREE white paper and learn more about this growing industry today.