Elevator technology and skyscraper architecture have had a symbiotic relationship for more than a century, with improvements in one encouraging new developments in the other.  However, change has accelerated in recent years: completed in 1931, the Empire State Building in New York City held the title of world's tallest building for more than four decades, with an architectural height (omitting the spire) of 381 meters.  Today, it stands in 28th place. 
Skyscrapers Are Growing Taller
The influx of new skyscraper construction has driven the Council on Tall Buildings and Urban Habitat, often considered the arbiter of skyscraper height, to create designations for extreme building height: "supertall" for buildings exceeding 300 meters in architectural height, and "megatall" for those exceeding 600 meters. 
Currently, 121 supertall buildings and only 3 megatall building have been completed.  However, four more megatall buildings currently under construction, and more than 130 supertall buildings are expected to be completed in the next 5 years.
What Limits the Height of Buildings? Elevators
The height of skyscrapers isn't necessarily limited by our ability to stack building materials to new levels.  More often, it is limited by the ability to access upper floors in a manner that is time-efficient for the building's occupants, and space efficient, so the entire ground floor isn't filled with the number of elevator shafts necessary to access all of the upper floors.  This is where emerging elevator technologies come in - they allow skyscrapers to be built taller while still remaining efficient enough to be profitable.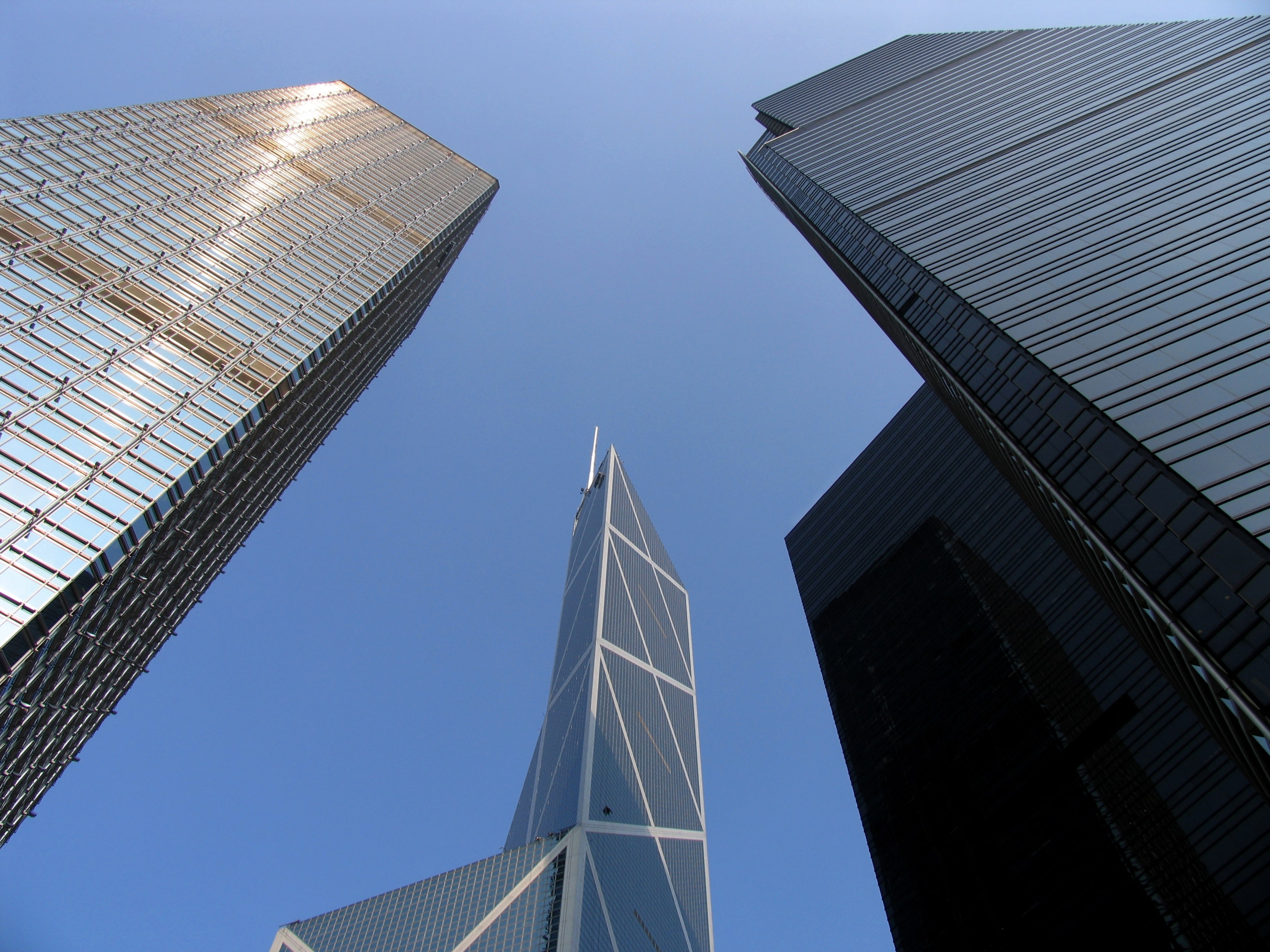 Elevator companies have pursued myriad improvements to support increasingly tall buildings, such as:
increasing the travel distance
increasing the speed
allowing multiple elevator cabs to operate in one elevator shaft
Maximizing Elevator Travel Distance: KONE UltraRope
Elevators using conventional cables are limited in travel distance to only a few hundred meters due to the extreme weight of hundreds of meters of steel rope.  KONE UltraRope increases available travel distance by reducing the cable weight and friction, and thus energy consumption, compared to conventional cables, which reduces the need for transfer floors, or "sky lobbies".  The technology also decreases the area necessary for elevator shafts with its slimmer cables, allowing more space in buildings to be rented to tenants instead of consumed by elevators. 
The first elevators using KONE UltraRope were installed in the Marina Bay Sands in Singapore in 2013; the technology will also be used in the Jeddah Tower in Saudi Arabia, which is expected to be the world's tallest building upon its completion, at over 1000 meters in height.
High-Speed Elevators Blast Off
An elevator designed and manufactured by Mitsubishi Electric is the current record holder for elevator speed at nearly 46 miles per hour, narrowly edging out a Hitachi elevator, both installed in China, in a close race.  Indeed, many companies have developed technologies to support faster elevator speeds in order to quickly access to a skyscraper's uppermost floors. 
However, studies suggest that elevator technology may be approaching the speed limits of its human passengers.  In spite of efforts to make for a comfortable ride, including air conditioning, pressurized cabs, and reduced travel vibration, faster speeds may start to make humans sick.  Thus, other areas of development will soon become of greater importance to architects and elevator companies than sheer speed. 
High Traffic: Multiple Elevator Cabs Increase Space Efficiency
Though no longer a new technology, double-deck elevators, or elevators designed with a two-level stacked cab, remain a popular way to increase elevator efficiency in skyscrapers by reducing the space consumed by elevator shafts.  However, they come with three key limitations:
Each cab accesses only even- or odd-numbered floors, leading to building visitor confusion (and often a need to take an escalator to the second level of a lobby to go up from the ground floor).
Both cabs must stop even if only one floor needs to be accessed.
Every floor must be the same distance apart.
Toshiba developed height-adjusting double-deck elevators to combat the third problem, allowing a greater degree of architectural freedom when using double-deck elevators.  Newer technologies have been developed by thyssenkrupp to address the other limiting factors of double-deck elevators.  The company's TWIN system allows two elevator cabs to operate independently in the same shaft, an innovation that thyssenkrupp claims can significantly reduce the number of elevator shafts required and thus increase leasable space. 
Rope-Free Elevators: Is thyssenkrupp's MULTI the Future of Tall Buildings?
thyssenkrupp has spent more than €400 million on elevator technology development in recent years -- one key development of this initiative is the company's MULTI system.  The system, which is currently in the testing phase of development, is a rope-free elevator system that moves cabs using linear motor technology similar to that used in Maglev trains.  The lack of ropes means that the motors will only have to move the weight of the car, conserving energy.  It will also allow elevators to operate without height restrictions, in vertical and horizontal shafts, and pass each other in adjacent shafts, permitting far greater architectural freedom. 
Want to Learn More?
For more information, check out the latest edition of Global Elevator Equipment & Services, from The Freedonia Group.  In addition to information on product development, this report features demand information by product and market for each world region and 20 major national markets.  It also includes trade discussions and competitive analysis and regional market share of major players. 
About the Author:
Mariel Behnke is an Industry Analyst at The Freedonia Group, where she covers the US and global construction and consumer products industries.