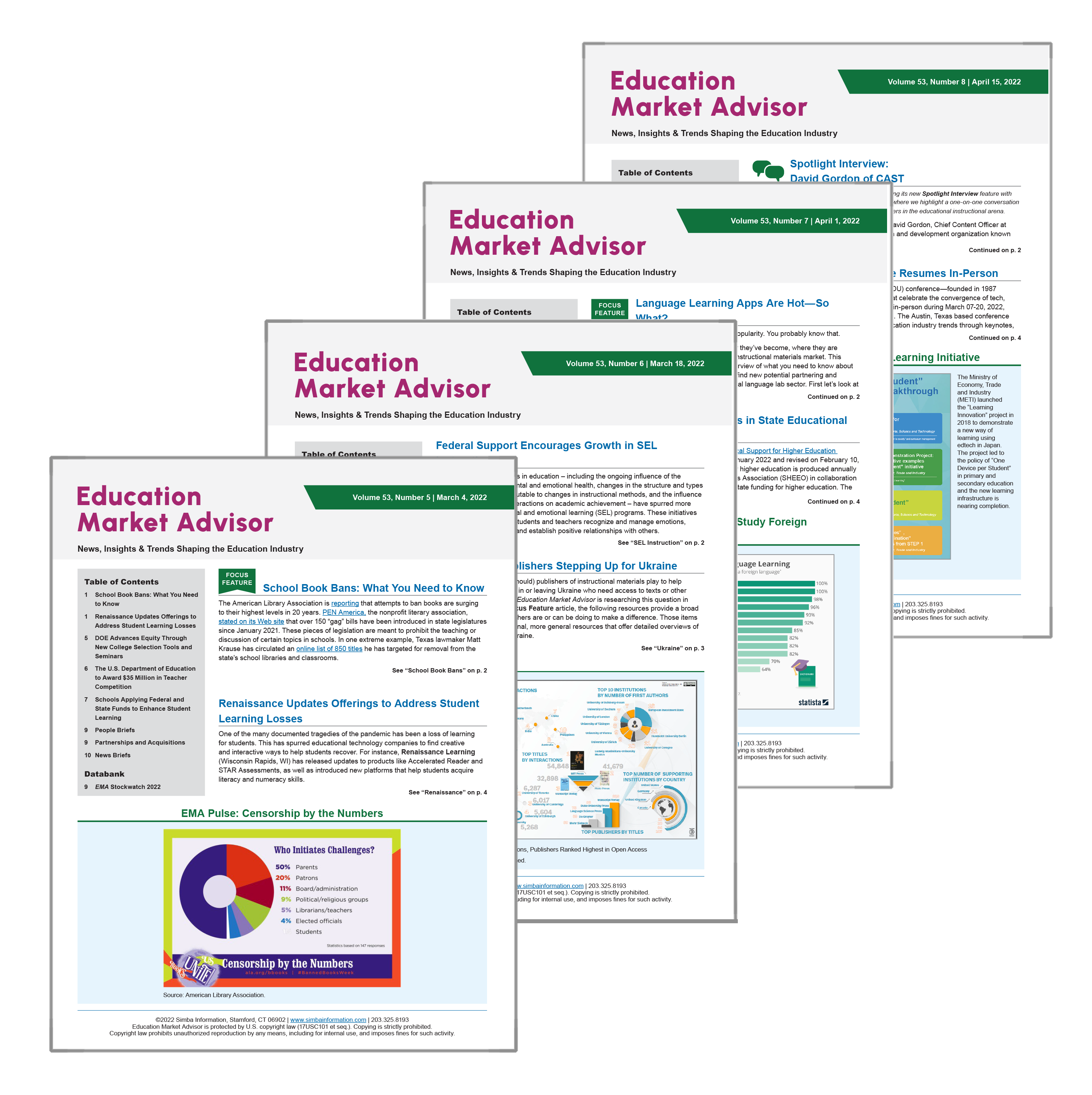 Education Market Advisor: News, Insights & Trends Shaping the Education Industry has been the pre-eminent source of business news and analysis for educational publishing and marketing for over 40 years. Each issue is tightly packed with news and alerts to upcoming adoptions, mergers and acquisitions and tested success strategies for PreK-12 and college markets. Our publication is relied upon by top executives and decision makers at leading companies involved in the business of educational publishing.
Our editorial team uses exclusive rankings of PreK-12, college and supplemental publishers by revenue and market share to benchmark publisher operations and help you evaluate and contrast them against each other.
Our editors continually evaluate trends affecting the industry, assessing market opportunities, benchmarking performance among market leaders, and developing realistic, effective strategies for maximum short- and long-term growth among companies that provide instructional technology products and services.

With an emphasis on delivering Simba's unique brand of metrics, analysis and short-and long-term perspective on events shaping the instructional materials industry, Education Market Advisor stands apart from other publications targeted to the educational publishing community.

Interested in subscribing? Fill out the form and a representative will be in contact shortly.